Here in this article we round up the 9 best forum wordpress plugins (rated, proven by real user reviews and ratings) that you can install on your wordpress site. Adding a forum functionality to your wordpress site is definitely one of the best things you can do to drive engagement of your visitors and hence more returning users and traffic.
As a business owner and website owner, you've probably spent a lot of time trying to figure out how to drive more traffic to your site and how to convert more of that traffic into sales and/or a dedicated forum community of followers. In this article, we will explore the world of Forum WordPress Plugins, and how they can help you accomplish this goal by tapping into a very basic human need.
What are Forums and Why do they matter?
Let's start with this premise. As human beings (social beings), we are naturally drawn to communities. We find fulfillment in these communities. We share, we learn, we laugh, and we get support from these groups. The vast majority would be lost without these communal interactions. This used to be physical, face-to-face, and real-time but as the world transitioned, and continues to transition from the real to the virtual, so has the very nature of our community interactions. Add the recent move to work-from-home schemes and our needs for social interaction are even more challenged.
None of that basic human need has been diminished by the transition from the physical to the virtual world. If anything, the opportunities to tap into far-reaching communities have expanded dramatically, as have the benefits available to each of us in this new world. This turn to the virtual has also made it far easier for those that are offering goods and services to reach out and provide a higher level of service and support without the physical limits of location and a brick-and-mortar shop or office.
As part of this transition to a virtual space, the need to have a website has been increasingly obvious but is it enough? How many websites have you seen that are so basic as to be virtually useless? How many have you seen that encourage dialog, both with you, and your community of customers and clients?
How are businesses and others turning the virtual world into a platform where there is some real give and take? Forums are helping build these new communities. They are helping website owners reimagine what can be accomplished as they explore community building through forums, and they are helping individuals get the support, services, products, and social interaction they need.
What is the real value proposition associated with building a forum and nurturing the community that participates in that forum? As odd a source as it may seem, there is a great study published by PMC (PubMed Central), titled "The Metabolism of Growth of Web Forums". It describes web forums as "virtual living organisms", that are dynamically changing the way people find and consume information and what that is doing to the more traditional marketing methods like PPC and CPA models.
The question then is how to make this transition effectively and with ease, and that is where Forum WordPress plugins come to the rescue. These extensions of the common WordPress website make community-building virtually effortless so you can focus on communicating with an audience that's far larger than you'd have ever been able to reach in the past.
But before you start, ask yourself some basic questions and let your answers guide your forum building efforts.
What makes a good forum?
A good forum is infused with a passion for the subjects being covered, and this includes common customer support forums. Your passion and commitment to serving the community creates positive energy that will reflect on you and your business, so serve your budding community with passion.
Your forum must have a well-defined purpose. It must exist for a well-defined reason and it must stay true that that reason. If you allow it to become unfocused, you will lose the focus of your community and your community will wander away.
While the focus is important, it's just as important to embrace change. That is the one constant in life after all. A forum that remains stagnant won't last. Your audience will change and you'll be left behind.
Two great examples of forums that have changed and grown over time are Quora and Reddit. If you take a closer look at these, you'll find interest related areas or categories that are themselves forums and the list is always growing. You are unlikely to need this much diversity on your forum but learn from these and grow with your audience.
You are here and still reading so the likelihood is, you already understand the value of using WordPress for the foundation of your forum. It is quick to set up and requires very little technical expertise to maintain. Add the right forum WordPress plugin to the base WordPress installation and you'll be well on your way.
What type of Forum WordPress plugins do you need?
Finally, choose the forum WordPress plugin that best suits your needs. If you are going to sell memberships, you'll need a forum plugin that supports subscriptions. If you are providing customer support you may need a forum plugin that supports ticketing, discussion assignments, and direct chat. In the following list, you will find forum plugins that meet all of these needs and more.
Let's dig into some of the specifics of our top pick for Forum WordPress plugins. We'll start from the least to the most popular of these but really, every one of these 9 picks does a great job of helping you build a WordPress forum and keep that forum running smoothly.
Most of these tools will cost you a bit but at the end, we'll also talk a bit about 3 popular and free Forum WordPress Plugins that are worth considering.
9 Best Forum WordPress Plugins:
3.5-Star – 496 Sales – 201 Comments
This Forum WordPress Plugin has been around for quite some time now and in its early days, it wasn't the most stable plugin out there. It has grown quite a bit from that somewhat weak start to become a very solid tool for those looking to add a well-rounded forum to their WordPress site.
Unlike many of the forum tools in this category, this is designed to work on the front end, rather than having a user portion on the front end and a management portion on the back end. This takes nothing away from its usability and adds some measure of security.
Moderators don't need access to the WordPress admin panel to do all that will need to be accomplished, like approving users and comments, granting access to specific forum areas, and flagging best answers and other valuable content.
It also provides the ability for approved users to upload files, making it especially useful when the forum is used to provide customer support.
Users will be able to maintain their profiles, grow their reputations and refer new users and that means every user can help grow the community proactively.
It is being actively updated, with the last new version loaded to Envato this past January 2021. The developer is also actively supporting this forum plugin through direct chat and chat on Envato as well.
A license for this plugin costs $19 and that includes 6 months of direct support.
Have a look at their live preview and from there you'll also be able to run through a full demo.
4-Star – 201 Sales – 43 Comments
Described as a light-weight forum tool, this plugin provides both a front and back end element and as you step through the screenshots and live demo, it is obvious that they have focused on functionality without the frills. For design, you can turn to your theme design features.
The front end allows users to post topics and interact with anyone that joins the conversation. It also allows them to join the topics others have posted. This front end is also where they will build and maintain their profiles.
On the back end, moderators will approve topics, assign them when they require some specific attention, set some topics as sticky so everyone will see them, and create new topics as needed.
This tool works purely with text. There is nothing here for uploading files or images and there are no avatars associated with users. This keeps the forum focused on the content of the topics without distraction and for that reason, it may be best used as a support forum rather than a community builder.
It is a bit behind in terms of the latest version posted on Envato. That dates back to June of 2019. It does get fully updated within WordPress, is compatible with the latest release, and is being actively supported directly through their site and on the Envato chat board.
This forum WordPress plugin will cost you $29 for a full license and that includes 6 months of direct support. For an additional $9 the support will be extended to a full year.
There is a live demo that will walk you through this plugin, including the process of registering, logging in, posting a topic, and interacting with posted topics.
4-Star – 2,154 Sales – 723 Comments
Modeled on the approach taken with well-known forums like Stack Overflow, Quora, and Yahoo Answers, DW Q&A Pro makes it easy for your community to ask and answer questions, and if you implement this in the sidebar of your webpages, they can do that from almost anywhere on your site. They can easily sort through questions and answers as well so getting involved is simple and that helps encourage greater interaction.
Questions can be managed on the front end of this plugin so moderators don't need access to your admin panel. This helps to create a more secure approach to forum moderation and some suggest, it helps streamline the entire process.
Another feature that has gained praise is the ability to use HTML markup language in the content of questions and answers. This makes it possible to highlight important points or to add clickable links that can either elaborate on the question being asked or link to a more detailed answer.
This plugin also provides for both public and private questions and answers so if there is sensitive information to be shared, that option is available. This also has options for voting on and picking the best answers and that helps identify contributors that are creating the most value for your forum community.
The cost for a full license is $39 for the pro version, with 6 months of support. You can also download a free version, though that has limited functionality. Support can be extended for a full year at $12.75. Even without the extended support, this includes lifetime updates so this forum WordPress plugin will remain useful well into the future.
Both versions have live demos available.
4.5-Star – 3,093 Sales – 2,104 Comments
Sabai Discuss is described as a premium question and answer plugin for WordPress that offers a user experience that is very similar to StackOverflow or Yahoo Answers. Its responsive design makes it perfect for both desktop and mobile devices, and with a flat design, it is reasonably light on resource requirements.
In terms of features, this is one of the most feature-rich Forum WordPress plugins available with support for questions and answers, as well as comments on both. Plus, moderators can create a hierarchical structure to these that create a threaded message approach that feels very natural to work with.
There is an in-depth search feature that makes it easy for both users and moderators to find what they need, and with advanced profile capabilities, it's easy to attribute content and place a spotlight on your most helpful community members.
It also allows multiple copies for Sabai Discuss to be installed on a single site so you can have various unique forums that segregate topics and support. This can be especially helpful for those that offer and support multiple products.
This can be used to dramatically expand on the functionality of BuddyPress (covered later) and is fully compatible with the latest version of the plugin. It's also fully up to date with the latest version of WordPress and is being actively supported both through their forum and through the chat on Envato.
This forum WordPress plugin costs $24 and includes 6 months of support. The support can be extended to a full year for an additional $7.13.
Take some time to explore the live demo since there are many more features you may find interesting.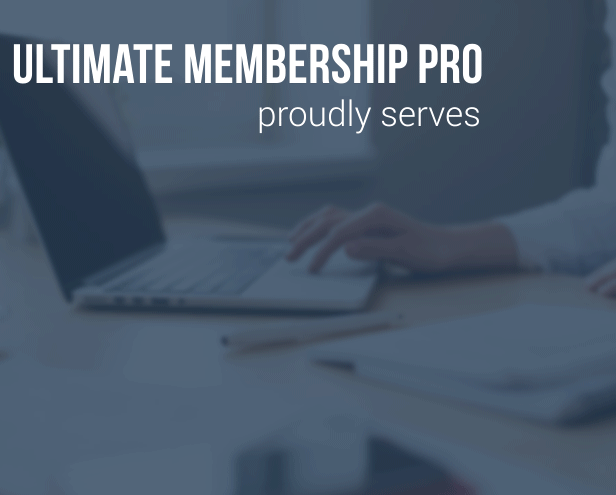 4.5-Star – 28,358 Sales – 9,015 Comments
This forum WordPress plugin isn't a forum at all but it does play a critically important role. This plugin adds a significant layer of membership control onto your forum, giving you full control over every bit of content on your site. That includes control over access to the questions and answers section, as well as limiting access to commenting.
This is presented as a great way to monetize your content. While that's true, it also allows you to easily cordon off sections of your website that may be sensitive and should be limited to only certain users. This plugin is designed to integrate fully with BuddyPress (reviewed below), so you can easily tie this functionality into the feature set and create a wide-ranging membership site with full forum support.
It also interfaces effectively with WooCommerce so your membership products can be managed and payments can be processed effectively. Finally, it ties into Facebook, LinkedIn, and Twitter for logins, making it very convenient for users to join your membership programs without having to create a new account Id and password.
This plugin is priced at $49. This includes 6 months of support and the option to extend that to one year for an additional payment of $16.50.
It is fully up to date on the Envato marketplace and within WordPress too. It's also actively supported through their support forum and the Envato support forum.
You'll find a live demo here.
Like Ultimate Membership Pro, this isn't a forum WordPress plugin. Instead, this is another plugin that focuses on providing membership functionality so you can fully control access to the content on your site. This includes access to your forums as well. You'll be able to customize your registration forms for those that want to create unique profiles or you can allow them to sign on with their existing profiles on all of the major social media site.
This also allows users to create unique profiles that can then be highlighted and shared with others in your membership community. This includes the ability to award badges for various types and levels of activity within your community. Member lists are searchable, restrictions are variable and every member can invite others to join your community, giving you exponential opportunities for growth.
It's also designed to integrate fully with BuddyPress, WooCommerce, MyCred, and SVG Avatar, as well as with most major e-mail service platforms. It works well with WPML so you can offer language-specific content effortlessly. Finally, this plugin comes with a host of add-ons that significantly extend its functionality with services like live chat, a media manager payment add-ons, and private messaging.
It is fully up to date on Envato and within WordPress, Gutenberg, and all of the European Union privacy regulations. It's also actively supported on their support forum and Envato. The cost for this plugin starts at $39 with 6 months of support. That support can be extended to 12 months for an additional $12.75 and there will be additional costs associated with the add-ons.
They also offer a full demo so you can kick the tires before buying anything.
5-Star – 20,000+ Sales – Open Source
This is the first of a group of Forum WordPress plugins we are covering that is free to use.  It is a fully functional forum system that has been serving the WordPress community for several years and has grown with that community by adding functionality that makes it a nearly complete solution.
The one thing it does not do today is membership management, but with add-ons, that can be easily added. It does provide a responsive and customizable theme, along with a powerful content editor, profiles and member lists, and has an SEO friendly structure.
It has been specifically designed to manage large communities and multiple instances of the software so a single site can deliver multiple forum environments. It also adds the ability to create polls, can welcome guest postings, allow users to upload content, and provides great search capabilities so all of the forum content can be easily reached.
There is no live demo for this plugin so you'll have to install and test it or look to GitHub to learn more about how it works and what it looks like. You'll also find several open-source add-ons there that will expand this forum's capabilities.
While this is free, the author does welcome donations to help support their continued efforts to keep the plugin up to date.
5-Star – 30,000+ Sales – Open Source
This is another great choice in the category of free forum WordPress plugins. It's rated #1 in the WordPress library of forum plugins as well. That's an impressive feat given a large number of competitors in this category and as you look through its functionality, you'll quickly see why.
This software provides all of the basics and more to run a successful forum that is user friendly and feature-rich.  From signing up members and allowing them to create profiles, to fully managing the message boards, this plugin gets it done.
If there is any drawback it is that the interface is pretty basic, and for some, it might seem a bit boring. It does however offer theme APIs that can help dress it up so it fits the look and feel of the hosting website.
It's also supported by a library of free and paid add-ons that can take the tool and transform it into a full social network with all of the bells and whistles.
Unlike the last plugin that asked for donations, this author earns by selling a wide range of plugin extensions. You'll find them on their website from a low of $11 to a high of $35.
4-Star – 200,000+ Sales – Open Source
Far and away, the most used forum WordPress plugin, BuddyPress has been around for almost as long as WordPress itself. In real terms, it's also one of the most respected plugins in the WordPress repository of plugins even though it has just 4 stars. Much of that is just due to the number of users it has accumulated.
Like WordPress, it's also accumulated a wide range of plugins and add-ons that integrate with it. This is another sign of just how strong this plugin is for forum building and management. These add-ons and integrated plugins extend key features like layout design. membership programs extensions, user management, live chat, and much more.
BuddyPress, like WordPress, provides a platform that is community supported so there is no charge for using this. However, many of the integrated plugins and add-ons will come at some cost. Generally, these range in price from $9 to $39 so it isn't totally free.
It is fully supported, constantly updated, and with so many users, there is a robust support community that is ready to assist users to get the most from this plugin.
In Conclusion
Which is the best forum wordpress plugin? So, there you have it. Forums help build strong and dedicated communities that you can build on and with any one of these forum WordPress plugins, you can make some great things happen. For my sites, I find Sabai Discuss works best in meeting my forum needs but that's just me. Take the time to explore all of these before deciding which is the best fit for you. Then share your experience so we can all learn more.
If after running through the live previews and demos of the above plugins, you still cannot decide on your forum wordpress plugin, you can check out even more options from wpbeginner, kinsta or themegrill.